Kiwi Express Inc. provides courier service five days a week. Monday to Friday in the entire Tri-State area and surrounding states. We provide 60-90 minute regular messenger service depending up the destination. Rush messenger deliveries will be completed within one (1) hour. Online ordering and tracking available. All courieres are highly motivated
Kiwi Express Inc. is a privately owned company with over 10 years experience in the courier industry. The president and founder of the company has over 30 years experience in the industry. We are located in mid-town Manhattan.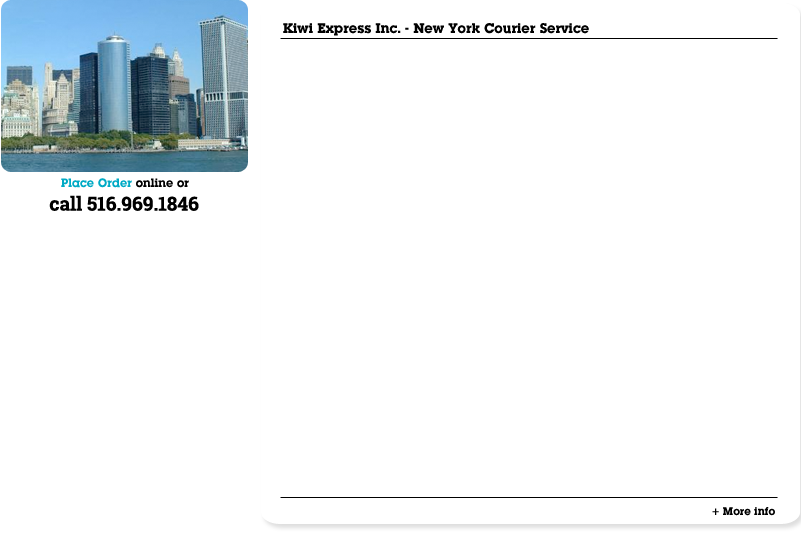 Copy Righted 2009, Kiwi Express Inc. All Rights Reserved.